Production and marketing of Coffee (Coffea robusta) in Kogi State, Nigeria: Challenges and recommendation for intervention
Adeloru IA

Folaranmi D Babalola

University of Ilorin

Ugioro I

Anagbogu CF

Ndagi I

Mokwunye FC

Mokwunye IU

Idrisu M

Asogwa EU
Abstract
Production and marketing of coffee use to be the major source of income to majority of households in Kogi State, Nigeria. Recently, it was discovered that coffee farmers are abandoning their coffee plots for other agricultural crops. The study therefore investigated the major factors affecting coffee production in Kabba, Kogi State, Nigeria to make appropriate recommendations. Purposive sampling method was used to sample major coffee producers in the State. Data was collected through the use of structured questionnaire, interviews and focus group discussion. About 70% of the coffe producers are smallholders with farm sizes ranging between 1 and 5 hectares. Forty percent of the coffee farmers informed that they have completely abandoned their coffee farms, while 60% have partially abandoned theirs. Most of the coffee plots are also old and farmers have suspended major cultural practices on their plots. The main factor contributing to abandonment of coffee farms includes poor pricing and marketing channel, especially at the international market. There is still high potential for robust production and marketing of coffee in Kogi State. This could be observed from the perception of the producers as well as well as favourable climatic conditions of the area. Regular training should be organized for the coffee producers on value addition to enhance marketing and facilitate good bargaining power.
Downloads
Download data is not yet available.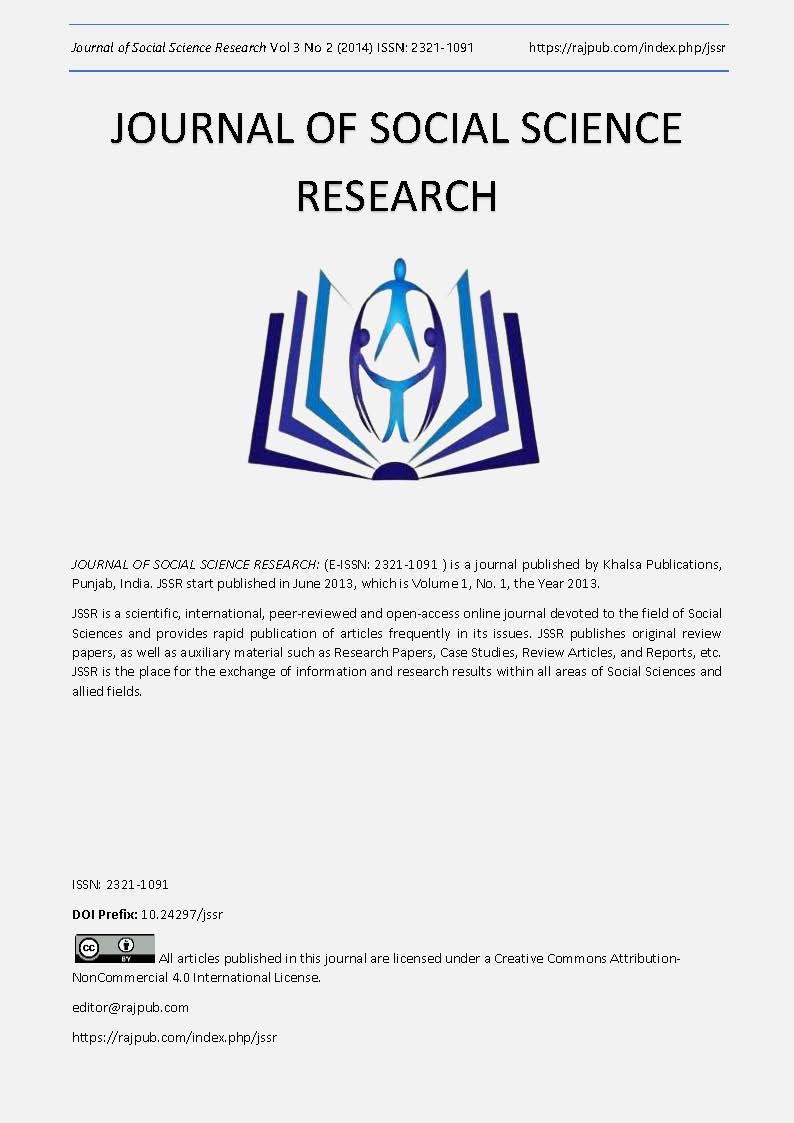 How to Cite
IA, A., Babalola, F. D., I, U., CF, A., I, N., FC, M., IU, M., M, I., & EU, A. (2014). Production and marketing of Coffee (Coffea robusta) in Kogi State, Nigeria: Challenges and recommendation for intervention. JOURNAL OF SOCIAL SCIENCE RESEARCH, 3(2), 207-215. https://doi.org/10.24297/jssr.v3i2.3559
Copyright (c) 2014 JOURNAL OF SOCIAL SCIENCE RESEARCH
This work is licensed under a Creative Commons Attribution 4.0 International License.
Authors retain the copyright of their manuscripts, and all Open Access articles are distributed under the terms of the Creative Commons Attribution License, which permits unrestricted use, distribution, and reproduction in any medium, provided that the original work is properly cited.