Effect of BaO on physical, optical and structural characteristics of ZnO Al2O3 B2O3 glasses
Abstract
Zinc barium borate glasses with composition (65-x) B2O3-10Na2O-10Al2O3-10ZnO-5Li2O-xBaO with (0 ≤ x ≤40 % mol) have been prepared using melt quenching technique. The density, molar volume and the optical absorption studies revealed that the optical band gap energy (Eopt) and Urbach energy increase with the increase of BaOcontent.This is mainly due to the increased polarization of theBa2+ ions and the enhanced formation of non-bridging oxygen (NBO). The IR studies indicate that these glasses are made up of [AlO6], [BO3],[BO4], and [AlO4] basic structural units.
Downloads
Download data is not yet available.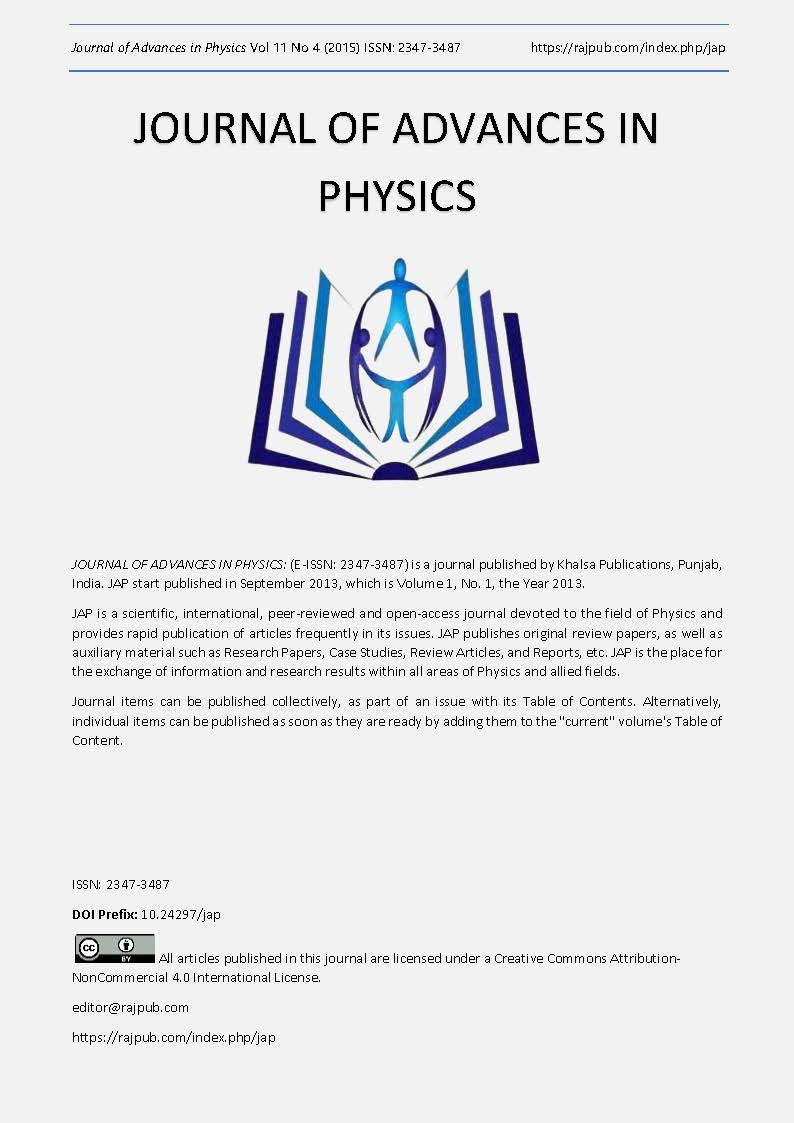 Downloads
How to Cite
Saudi, H. A. (2015). Effect of BaO on physical, optical and structural characteristics of ZnO Al2O3 B2O3 glasses. JOURNAL OF ADVANCES IN PHYSICS, 11(4), 3190–3197. https://doi.org/10.24297/jap.v11i3.6941
License
 All articles published in Journal of Advances in Linguistics are licensed under a Creative Commons Attribution 4.0 International License.