LATEST LABORATORY DIAGNOSTIC TECHNIQUES AND ANTIBIOGRAM TESTING OF TUBERCULOSIS INFECTION
Keywords:
Tuberculosis, Real time PCR, Line Probe Assay, Gamma interferon.
Abstract
Tuberculosis (TB) ranks as the second leading cause of death from a single infectious agent, after the human immune-deficiency virus (HIV). Millions of people die because of this disease. Tuberculosis is treatable disease, patients can be saved provided the disease is timely diagnosed. With the ambitious World Health Organization (WHO) goal to end the global TB epidemic, by 2035, with the targets of a 95% reduction in TB deaths and a 90% reduction in TB incidence (both compared with 2015). It becomes essential to focus on rapid laboratory diagnosis of the disease and subsequently starting effective first line treatment. The techniques reviewed in this paper, are conventional to automated culturing procedures. Moreover, among rapid techniques included Loop Mediated Isothermal Amplification, Line Probe Assay, Ligase chain reaction, Real time PCR. The serological techniques include Gamma interferon release assays, Enzyme-linked immunospot (ELISPOT) assays. The old conventional manual techniques for culture have been replaced by more rapid and reliable automated techniques. As long as speed of reporting is concerned the automated culturing procedures have been supplemented by real time PCR which gives report of culture and antibiogram testing report within hours. It has been justified, in order to achieve the goal set by WHO, for the eradication of TB, it is essential to improve detection techniques, including latent forms of the disease as well and timely identification of resistance strains. Real time PCR would fulfil thiscriteria, which can be performed even on OPD basis. This technique can be used as commonly as Acid Fast Bacilli (AFB) staining techniques were once used.
Downloads
Download data is not yet available.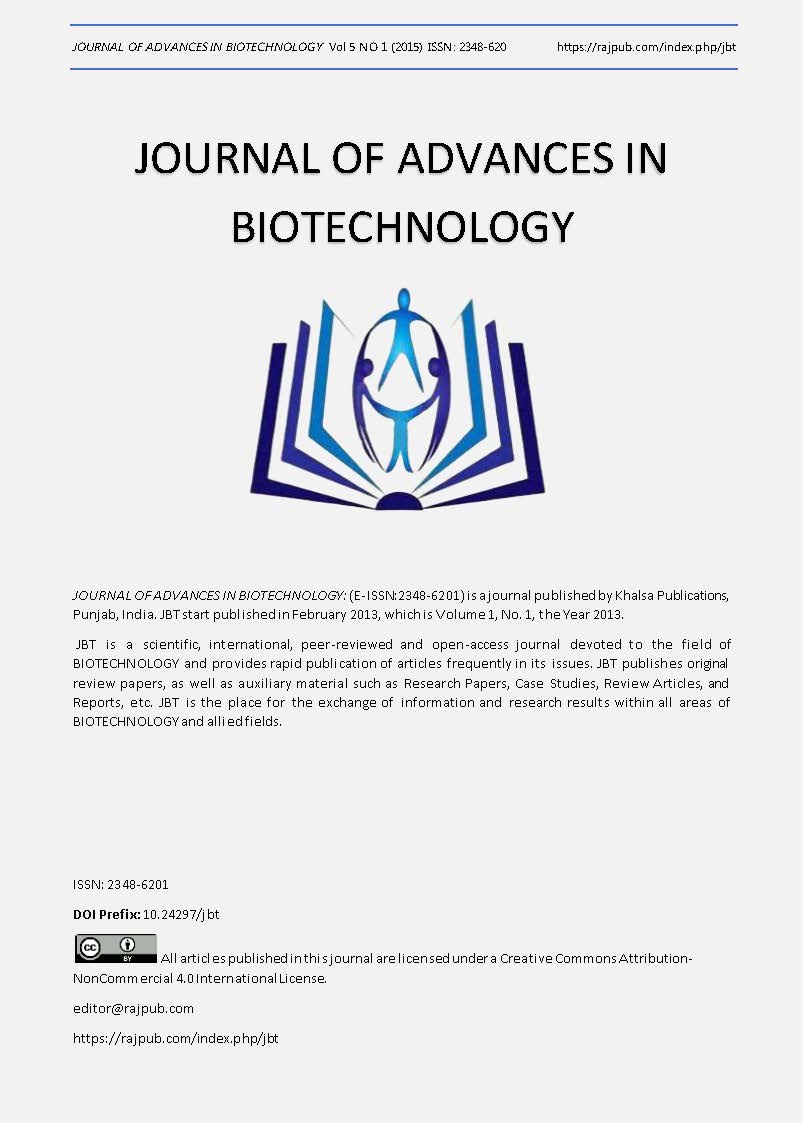 Downloads
How to Cite
Kaul, V., Zeyaullah, M., & Alalyani, M. (2015). LATEST LABORATORY DIAGNOSTIC TECHNIQUES AND ANTIBIOGRAM TESTING OF TUBERCULOSIS INFECTION. JOURNAL OF ADVANCES IN BIOTECHNOLOGY, 5(1), 591–603. https://doi.org/10.24297/jbt.v5i1.4889
License
 All articles published in Journal of Advances in Linguistics are licensed under a Creative Commons Attribution 4.0 International License.