A Facile Synthesis of Pyrimidoquinazoline Derivatives
Keywords:
Pyrimidoquinazoline, pyrimidine, X-ray diffraction, Infrared spectroscopy, Nuclear magnetic resonance
Abstract
A series of pyrimidoquinazoline are prepared via the reaction of ethyl 2,2-dicyano-1-arylvinylcarbamate derivatives 1a-b with methyl 2-aminobenzoate, 1-(2-aminophenyl)ethanone and 2-aminobenzonitrile. The reactivity of compounds 1a-b toward 3-amino-4,6-diphénylnicotinonitrile are studied. The structures of the synthesized compounds are elucidated by X-ray diffraction, IR spectroscopy and nuclear magnetic resonance. 
Downloads
Download data is not yet available.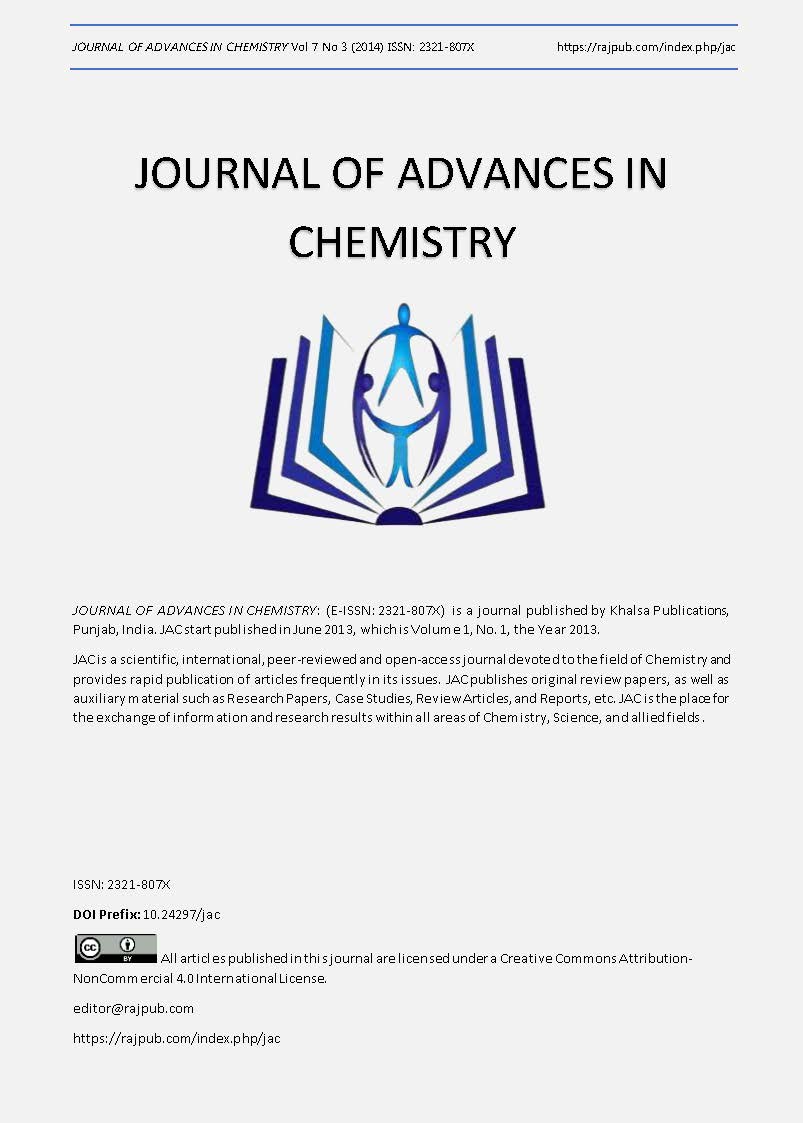 Downloads
How to Cite
Boukthir, M., Zribi, F., Belhouchet, M., & Chabchoub, F. (2011). A Facile Synthesis of Pyrimidoquinazoline Derivatives. JOURNAL OF ADVANCES IN CHEMISTRY, 7(3), 1434–1439. https://doi.org/10.24297/jac.v7i3.2379
License
 All articles published in Journal of Advances in Linguistics are licensed under a Creative Commons Attribution 4.0 International License.