A FACILE SYNTHESIS AND REACTIONS OF AMINO SELENOLO[2,3-b]PYRIDINE CARBOXYLATE
Abstract
 Incorporating selenium metal bonded to the pyridine nucleus was achieved by the reaction of selenium metal with 2-chloropyridine carbonitrile 1 in the presence of sodium borohydride as reducing agent. The resulting non isolated selanyl sodium salt was subjected to react with various α-halogenated carbonyl compounds to afford the selenyl pyridine derivatives 3a-f  which compounds 3a-d underwent Thorpe-Ziegler cyclization to give 1-amino-2-substitutedselenolo[2,3-b]pyridine compounds 4a-d, while the other compounds 3e,f failed to be cyclized. Basic hydrolysis of amino selenolo[2,3-b]pyridine carboxylate 4a followed by decarboxylation furnished the corresponding amino selenolopyridine compound 6 which was used as a versatile precursor for synthesis of other heterocyclic compound 7-16. All the newly synthesized compounds were established by elemental and spectral analysis (IR, 1H NMR) in addition to mass spectra for some of them hoping these compounds afforded high biological activity.
Downloads
Download data is not yet available.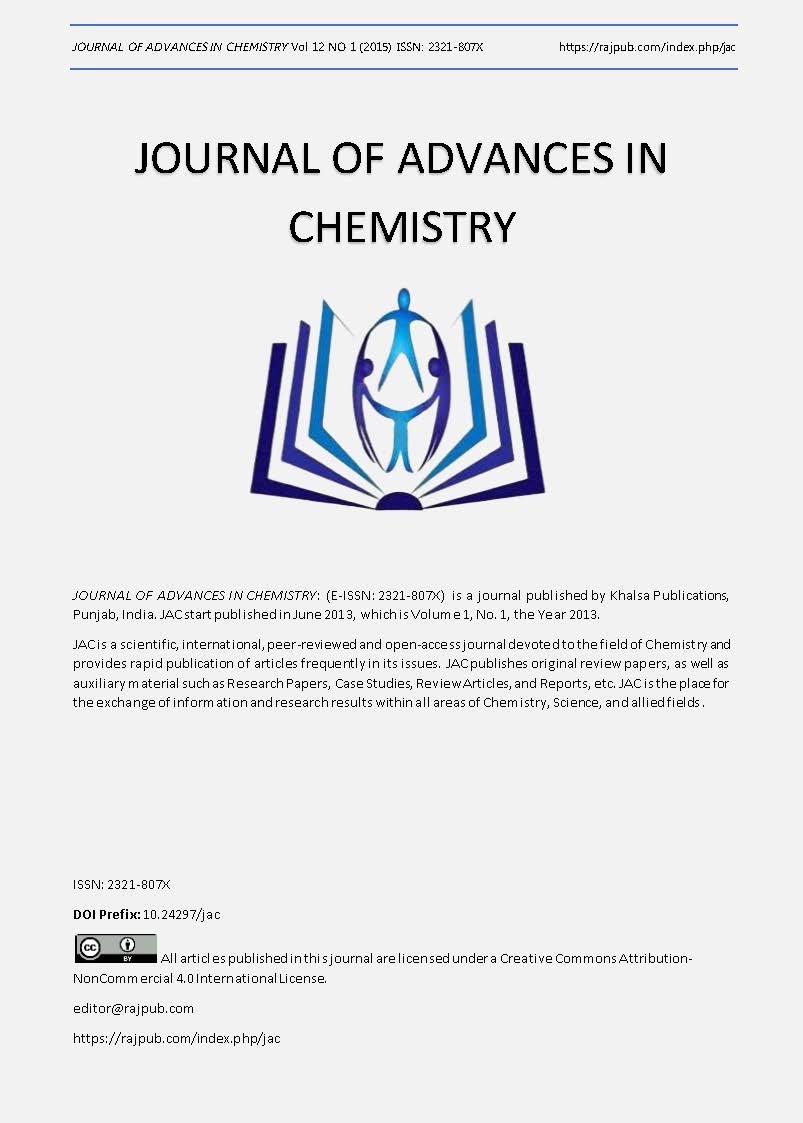 Downloads
How to Cite
Zaki, D. R. M., Kamal El-Dean, P. A. M., Marzouk, D. N. A., Micky, P. J. A., & Ahmed, M. R. H. (2015). A FACILE SYNTHESIS AND REACTIONS OF AMINO SELENOLO[2,3-b]PYRIDINE CARBOXYLATE. JOURNAL OF ADVANCES IN CHEMISTRY, 12(1), 3910–3918. https://doi.org/10.24297/jac.v12i1.845
License
 All articles published in Journal of Advances in Linguistics are licensed under a Creative Commons Attribution 4.0 International License.