Direct Spectrophotometric Determination of Cefuroxime Axetil in Pure Form and Pharmaceutical Dosage Forms.
Keywords:
Cefuroxime axetil, Bromothymol blue, Ion-pair complexe, Direct spectrophotometric method
Abstract
A simple, direct and cost-effective spectrophotometric method for determination of cefuroxime axetil (CRXA)  in pure and tablet dosage forms was applied. This method is based on formation of ion-pair complex ([CRXA]:[BTB]) between CRXA and bromothymol blue (BTB) in chloroform. Beer's law in the optimum experimental conditions using [CRXA]:[BTB] complex is valid within a concentration range of 2.00-50.00 ?M (1.021–25.524 ?g.mL-1). The developed method is applied for the determination of CRXA in pure and its commercial tablets without any interference from excipients with average assay of 96.8 to 101.6% and the results are in good agreement with those obtained by the HPLC reference method. Associated drugs (sulbactam and linesolid) with cefuroxime axetil are considered to be interfere, while metronidazole can be considered as non-interfere.
Downloads
Download data is not yet available.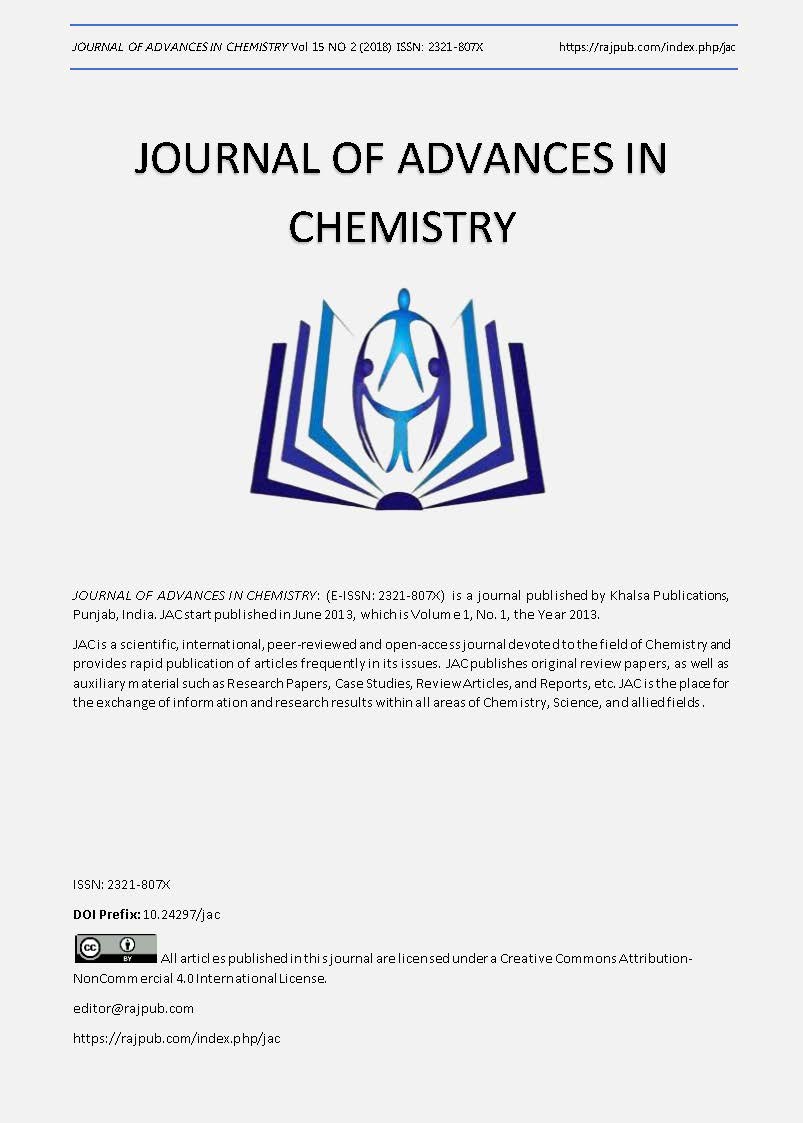 All articles published in Journal of Advances in Linguistics are licensed under a Creative Commons Attribution 4.0 International License.