Intention to purchase behavior on social e-commerce website across cultures (case study: Iranian online purchaser)
Keywords:
Social commerce, Cross-cultural study, Social interaction, Trust, Trust transfer, Social network site, Cognitive style, Social identity
Abstract
With the increasing popularity of social media, millions of users use social media services in the space such as Facebook, Twitter, MySpace, etc. Following that many organizations see this phenomenon as an opportunity to create new business and know this is known as social commerce. This phenomenon is not only due to the growth of social media, but is also because of users' participation in the fate of the marketing and sale of products. So, e-commerce has undergone a revolution, which is affected by the adoption of web 2 functionalities to increase customer participation and achieve greater economic value. Therefore, studying the behavior of buyers in the social commerce platforms can create more value for owners of e-commerce in the context of social commerce. For this reason, attempts were made to obtain more accurate findings regarding the behavior of e-commerce purchasers in social networks by taking into account the moderating influence of culture on it (Iranian online purchasers).This is an applied study. It also considered a descriptive cross-sectional study with regards to the way data are collected. The analysis of data collected from 184 active professionals in the IT industry and users of social networks indicates the moderating effect of culture and the mediating role of trust in a social network community in terms of social identity, trust transference (Familiarity), social influence (intimacy and friendship), cognitive style and the intention to purchase in the social business environment. Moreover, these findings also show that trust transference affects intention to purchase in social networks considering the aspects of familiarity, social identity and cognitive style. But the direct effect of social influence (feel close to) on the purchase intention has been rejected.
Downloads
Download data is not yet available.
References
1) Abzari Mahdi, Ghorbani, Hassan, Khajehzadeh, Saman; Makinian, Elmira. (2012), "ranking factors affecting trust building in the Internet environment using Analytic Hierarchy Process Technique (AHP)", Journal of Technology Management of Management Faculty of Tehran University, No. 7, summer 2012 2) Islami, Morvarid(2012), "Study of social networks and their impact on various aspects of life", First National Congress of virtualspace and emerging social problems , Tehran, Ministry of Cooperatives, Labour and Social Welfare, No. 1, Summer 2012 3) Pirmohammadiani, روجیار , Mohammadi., Shahriar, Hosseini, Munira (2013), "The role of social commerce on behavior and purchasing decisions of customers", Special conference on aspects of social networks, Tehran, SID, Institute of Information Technology, Number 1, Summer 2013 4) Kheyri, Bahram, Jorjorzadeh, Maryam, (2013), "A Conceptual Model for theoretical study of the impact of social networks on consumer purchasing decisions", Special conference on aspects of social network, Tehran, SID, Institute of Information Technology, Number 1, Summer 2013 5) Rezaeian, Ali (2013), human interaction and information system (MIS) (Fifth Edition), SAMT Publication, Tehran 6) Rezaeian, Ali (2012), political behavior management in organizations (Advanced Organizational Behavior Management) (Seventh Edition), SAMT Publications , Tehran 7) Rezaeian, Ali (2011), Foundations and self-management approach (Advanced Organizational Behavior Management) (First Edition), SAMT Publications, Tehran 8) Rezaeian, Ali (2012), Team-building in the twenty-first century (Advanced Organizational Behavior Management) (Fifth Edition), SAMT Publications , Tehran 9) Rezaeian, Ali (2015), Management of Organizational Behavior (Ffth Edition), SAMT Publications, Tehran 10) SakhiJavareshak, Seyed Amir Hussein; Shokouhyar, Sajad; Siadati, SeyyedHossein (2015), "A model for raising the popularity level of advertising content of brands in online social media " MS Thesis on Information Technology Management in ShahidBeheshti University. 11) SabooriKhosroshahi, Habib; Azargoon, Nasrin. (2012), "The impact of virtual social networks (Facebook) on the social identity (case study: students of Islamic Azad University)", media studies, Issue 21, summer 2013 12) Sandoghdar, Afshin; Darzi, Mohammad; Ghahari, SeyedehMahdokht(2013), "long-term effects of social networks through revenue models in social network websites", Special conference on aspects of social networks, Tehran, SID, Institute of Information Technology, No. 1, summer 2013 13) Fathian, Mohammad., Hosseini, Mohammad. (2014), "Investigating the effect of virtual communities in strengthening customers purchasing behavior", Journal of Journal of Information Technology Management, Management Faculty of Tehran University, No. 3, Fall 2014 14) Mahmoudi, Alireza., Mahmoudi, Mojtaba.; Torkashvand, Parvin (2015), social networks: Aspects and concepts (Second Edition), Sacco Publications, Tehran 15) MesbahiJahromy, Ngaralsadat; AkhavanKharazian, Maryam (2014), "Investigating the effect of planned behavior factors on online shopping behavior", especially a National Marketing First Conference, April 2014 16) Masumi Larry, Seyed Ali and Husseini, Monireh (2012), "Classification of Web 2.0 business models and their relationship with the characteristics of Web 2.0," Information Technology Management, Tehran University, No. 3, fall 2014 17) Montazeri, Mohammad, Ebrahimi, Alireza. Ahmadi, Parviz, Rahnama, Ameneh (2014) "Evaluation of factors influencing purchasing intention in the e-commerce", Journal of Business Management, Faculty of Management, Tehran University, No. 2, summer 2014 18) Nejadshokouhi, Fatemeh; Doaei, Habiballah (2014), "Effects of Hofstede's Cultural Dimensions on customer's trust in online shopping by mediating the customer's perception of the company", Journal of Organizational Culture Management, Issue 1, Spring 2014 19) NiknejadKhasmakhi, Maryam (2012), Social commerce, Ameh Publications, Tehran 20) Niknejad, Maryam; Jalali, Ali Akbar; Dastgheybifard, Gholamhossein; Akbarian, Reza. (2011), "Designing an acceptable model for social business development in Iran", the Conference on Information Technology and Economic Jihad, Kazeroon, Kazeroon Higher Education Complex, Number 1, summer 2011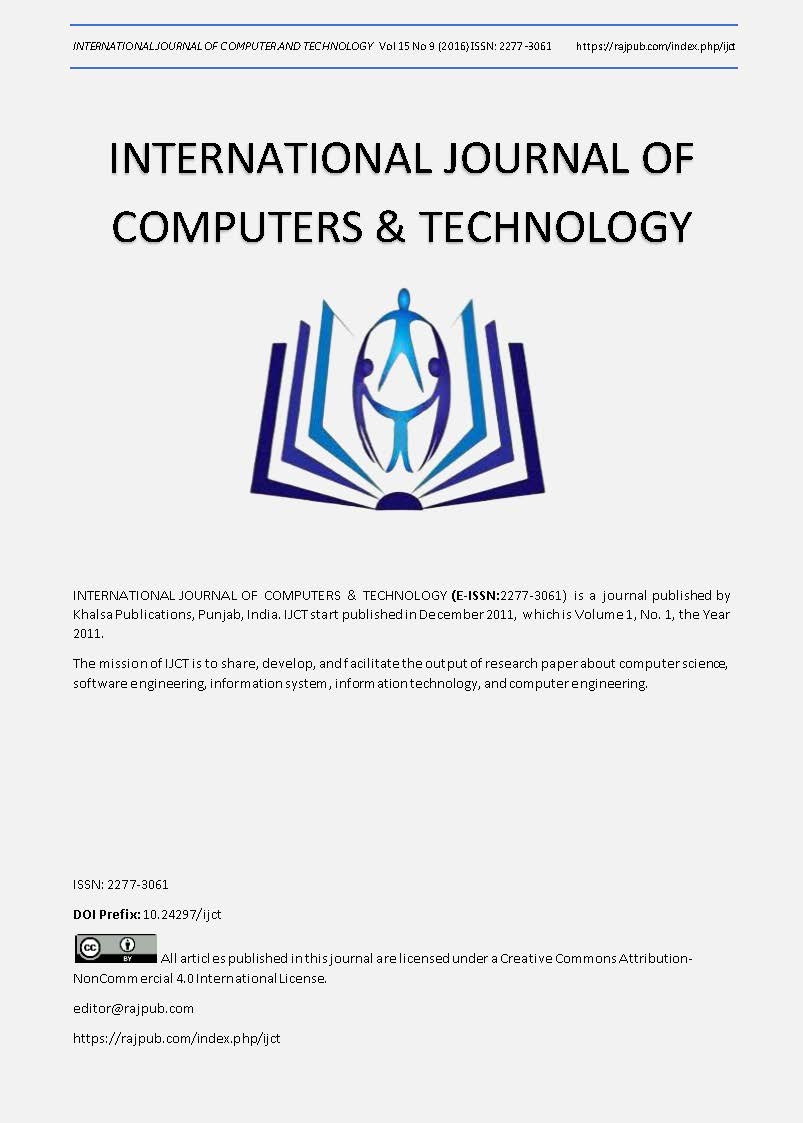 How to Cite
Rezaeian, A., Shokouhyar, S., & Yousefi, S. (2016). Intention to purchase behavior on social e-commerce website across cultures (case study: Iranian online purchaser). INTERNATIONAL JOURNAL OF COMPUTERS & TECHNOLOGY, 15(9), 7077-7089. https://doi.org/10.24297/ijct.v15i9.186